Projects
Our current project seeks to engage the local community in sharing our proposed plans for the restoration and future use of the 14th century medieval gatehouse. We successfully applied for funding from the National Lottery Heritage Fund and Nottinghamshire County Council to achieve the following in 2019 – 2020:
To develop a brand 'identity' and logo for the Charity which can be used for all future publications and materials;
To create a website for the charity to showcase news, activities and developments;
To tell the incredible story of the history of the Priory and Gatehouse and identify key moments in the building's past, including the Tickhill Psalter: A Glorious Example of English Gothic Art, written in the 14th Century by a former Prior;
In 2020, to specifically highlight the links between the site and the 400th anniversary of the sailing of the Pilgrim Fathers on the Mayflower to America and,
To hold a series of community events involving Worksop primary schools, the church community, and local businesses in highlighting the significance of the site and sharing initial ideas for the future proposed uses for the building
The group have appointed two specialist organisations in marketing and branding and running heritage events to work with them to achieve these outcomes which will be delivered over a period of 12 months.
Worksop Priory Gatehouse Medieval Fair, 20th September 2020
Using Facebook Live, our historic priory Gatehouse took centre stage on Sunday as volunteers and staff from Worksop Priory and Gatehouse Community Trust, along with Monkie Limited and Heritage Lincolnshire, posted a mix of live video streams, pre-recorded videos and presentations throughout the day.
Contributors included historical re-enactors, food historians, medieval singers, dancers and story tellers. The event also provided an opportunity to see this important historic building brought to life with a virtual tour and live presentations from inside the gatehouse (not usually open to the public).
An overview of its 700 year history helped a large online audience discover more about this north Nottinghamshire gem, and told how…
In 1314, a new Gatehouse was added to the Prior and Convent of Worksop to house guests. It was built using 200 oak trees from Sherwood Forest. In the mid-14th century, a new shrine was added in the south east corner of the Gatehouse for pilgrims to use even when the main church was closed.
As part of King Henry VIII's Dissolution of the Monasteries the priory was closed, and the Gatehouse became a vicarage. Subsequently, in 1628, it became the first Elementary School in England. It was still in use as a school (for poor boys) in 1853. The Gatehouse was gifted to the local parish in 1909 and various restoration works were completed.
In 2011, it was placed on the 'At Risk' register and subsequently in 2016, funds were provided from several sources to restore the chapel and shrine; this has since been reconsecrated. In 2017, a grant from the National Lottery Heritage Fund was given to seek a sustainable use for the Gatehouse. This event (and others to follow) are part of the process of raising awareness of the Gatehouse with the aim of identifying a long-term sustainable future for the building.
Feedback and report statistics from Facebook showed that over 13,700 people were reached; there were 3,245 post engagements; and our page received over 150 likes, making the event a resounding success.
A follow-up Virtual Worksop Christmas Market is planned for early December – watch this space…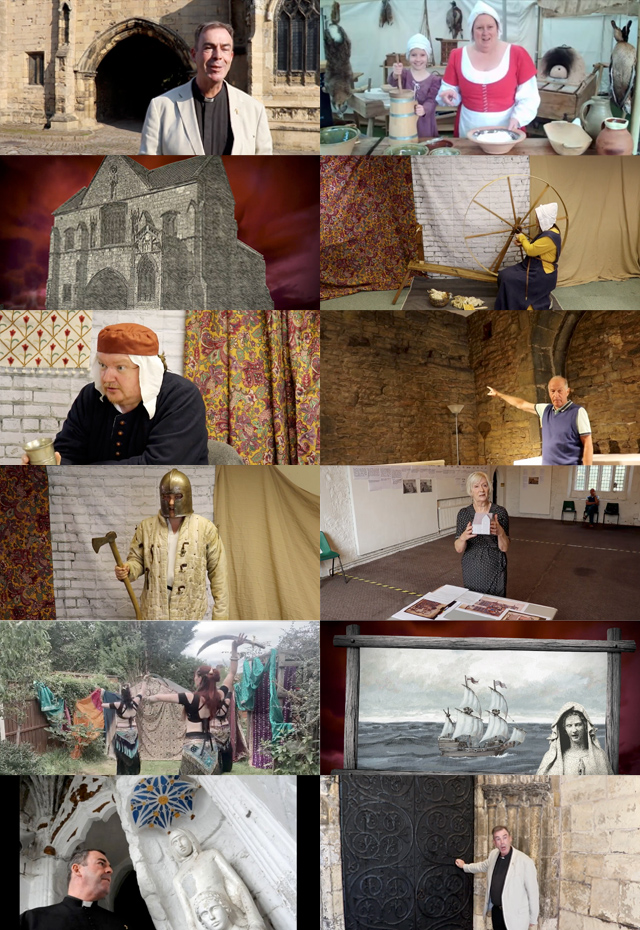 Montage of Facebook activity from the event
Introducing Mary, Gus, and Bert (otherwise known as the statuettes of our Blessed Lady Mary, St Augustine, and St Cuthbert which feature on the Priory Gatehouse), who provide a sometimes comic commentary on the history of buildings, especially the Priory Gatehouse and its 700 year history…
Virtual Worksop Christmas Market, 6th December 2020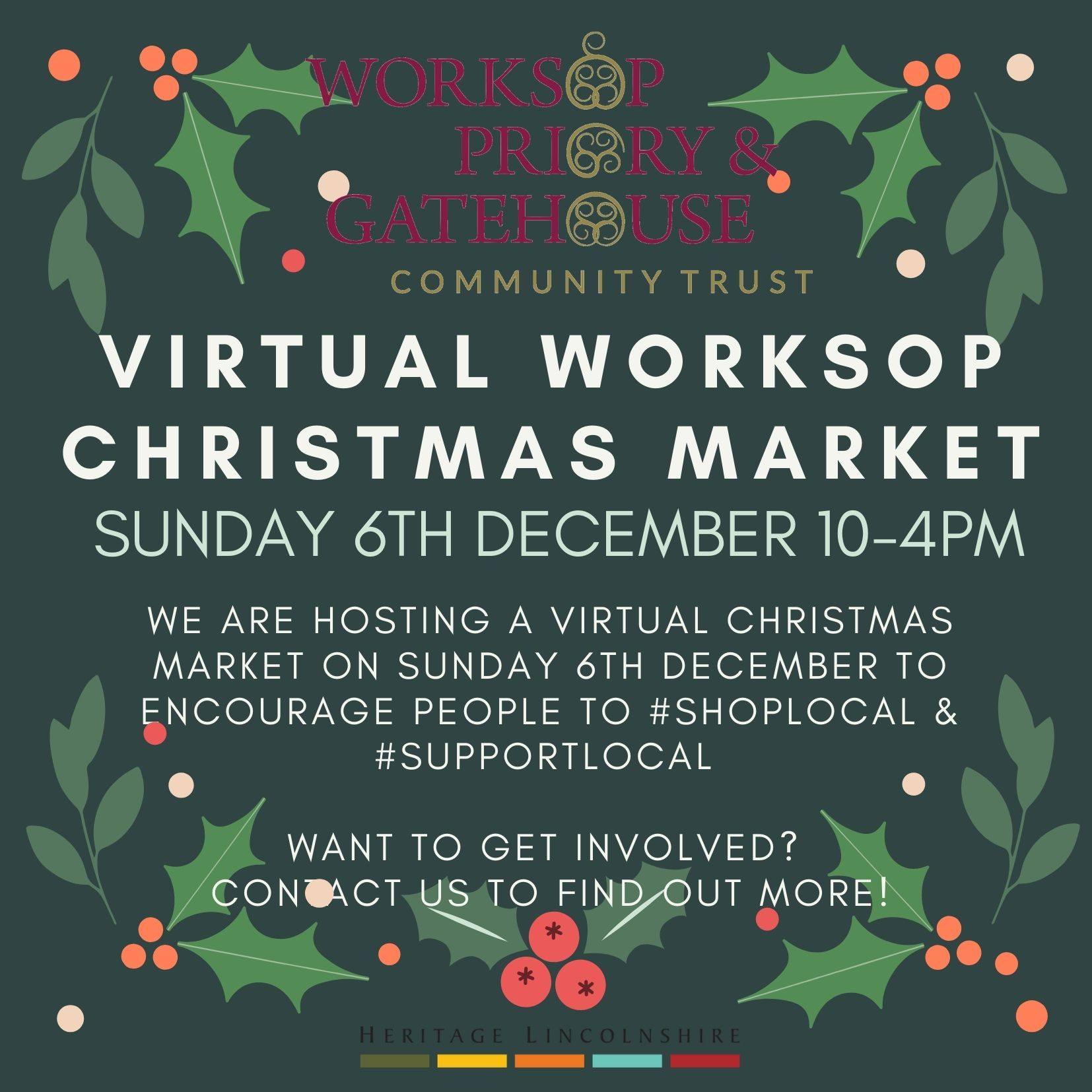 Calling all Worksop businesses!
As part of our ongoing project we are hosting a Virtual Christmas Market on Sunday 6th December and we would love to have as many local businesses involved as possible. You will each have a virtual stand free of charge to encourage people to #shoplocal and #supportlocal during this time.
For more information and to express an interest please email jim.snee@heritagelincolnshire.org
Please click here to visit our Facebook page for live updates…
Mary, Gus, and Bert (otherwise known as the statuettes of our Blessed Lady Mary, St Augustine, and St Cuthbert which feature on the Priory Gatehouse), return in a brief Christmas special…
Are you or your business interested in a unique opportunity to be part of history?
In partnership with Worksop Priory & Gatehouse Community Trust, Heritage Lincolnshire have developed an estate agent-style brochure highlighting the Priory Gatehouse and future opportunities for its use and development.